Mobile Mechanic Pros of Sun Valley, CA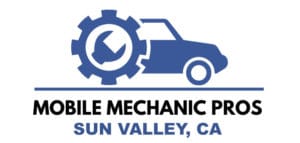 We are extremely proud that our mobile mechanics have been offering on-site auto repair services in and near Sun Valley, CA for the past decade. It is our number one priority to provide our customers with excellent customer experience when we get to work on their vehicle. The most important advantage of our car repair services is that we can come to your home or office address to fix your car without you having to drive it to an auto repair shop. You just have to reach out to us, le tus know what issues you experience with your car and we will help both with the card diagnostics part and repairing it for you! We have many years of experience in handling almost all types of auto repair requests in Los Angeles County, so you can be sure that your car is in safe hands with us.
It is also worth to mention, that in many cases your car will be fixed sooner compared to taking it to a physical auto repair shop in Sun Valley, so you can enjoy the advantage of trained mobile mechanic fixing your vehicle at your address, usually in less time and at a lower cost. This is why the clients of Mobile Mechanic Pros of Sun Valley keep recommending us to friends and family!
Our mobile car mechanic services in and near Sun Valley, CA
– Brake repair
– Oil and filter change
– Alternator replacement
– Starter repair
– Car battery replacement
– Pre-purchase used car inspection
– Spark plugs and ignition coil replacement
– Serpentine belt adjustment
– Car radiator repair
– Control arm assembly replacement
– No start situation diagnostics
– Fuel, gas and water tank replacement
– Check engine light inspection
– And many more…
We could not write down all the car repair tasks our skilled mechanics can carry out either at your own house or  our garage in and near Sun Valley, so if you are wondering if we provide a certain type of mobile mechanic task, please just give us a  call and we'll let you know, while also providing the  quote so you can determine if you would like to reserve a repair appointment with one of our mobile mechanics straight away.
It's not the most pleasant scenario if you urgently require a  car repair service unexpectedly, and that's the reason why our car mechanics are going to be there for you to provide you with the most professional help, clear communication and a quality mechanic service generally. Our flexible hours permit our automobile mechanics to go onsite at the shortest possible time, since we fully comprehend that if you will need a mobile mechanic, you want him fast!
Very affordable car repair services close to Sun Valley, CA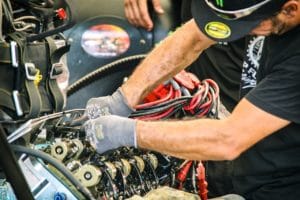 Mobile Mechanic Pros of Sun Valley knows that the price of an average car repair request can be quite excessive, so we made it our number one mission to keep our prices low compared to automobile repair shops, while maintaining very high level professional standards regarding the  quality we provide. That's one of the reasons many of our clients are not even waiting when they require a mobile mechanic, but they contact us straight away.
No matter if you're not completely confident about what's going on with your vehicle, simply give us a phone call, because we are well prepared to perform the thorough auto diagnostics to determine what sort of mobile car repair assistance you should get. There are many scenarios when people are thinking that there is something malfunctioning with a single component of the automobile, while in reality it is something entirely different. Our car mechanics will always make sure that we're  providing you the right sort of auto repair service so you'll be back on the streets in no time.
Mobile Mechanic Pros of Sun Valley
Find out more about our mobile mechanic company
Mobile Mechanic Pros of Sun Valley
9041 Laurel Canyon Blvd, Apt 401, Sun Valley CA 91352
(818) 392-5626
Information about Sun Valley, CA
Sun Valley, CA is a neighborhood northwest of Los Angeles with an estimated population of 65,000 citizens. Sun Valley can be found just north of Burbank, southeast of San Fernando and east of Panorama City. One of the interesting sights near Sun Valley is the Brace Canyon Park which is an excellent spot for families to explore the nature. The Los Angeles Valley College is quite close to Sun Valley, you just have to drive a few minutes to the south to reach this institute. For people who are into education and museums, the Discovery Cube Los Angeles is also very close to Sun Valley, which makes it a great destination for a holiday trip for most individuals. It is worth to mention that in case some people are into movies, the Universal Studios Hollywood is also just a few blocks away, which definitely should be visited by parents with children, as it is place to have a lots of fun. The natural borders of Sun Valley are the Shadow Hills to the northeast, as mentioned earlier, this is a great place for hiking alone or with friends. The neighborhood is located just next to the Verdugo mountains. If you are into education, the Los Angeles Public Library has a branch in Sun Valley, CA, so you can always get access to new and old books in this neighborhood.
GET A FREE INSTANT QUOTE
We are happy to provide you with an online quote on any mobile mechanic service you need. Just fill out the details and if you like the price, we can arrange the appointment straight away!